Turn your desktop into...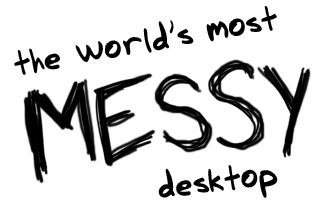 How to use :

1. Spot a potential victim's computer.
2. While the victim is not watching, install this desktop background.
3. Watch them freak out trying to remove it.

Great for instilling panic in stressed-out coworkers (preferably just before a presentation)!

It comes in many sizes:



Special thanks to HP for providing me with tons of pre-installed crap on my disk - so many shortcuts to choose from!

And while you're at it, take a look at my other wallpaper images.
Back to Patenteux home.